Starting a new business means jumping through many legal, tax, and regulatory hurdles. As a full-service accounting and business consulting firm, we are able to help establish much of the infrastructure needed in order to start your business off on the right foot. 
Selecting a Legal Entity

One of the first things you will need to decide is what kind of legal entity you are going to use to conduct your activities. Each type of entity has its benefits and drawbacks, and each is treated differently for legal and tax purposes.

Registering with Tax Authorities

As a business person, you will quickly discover that you have extensive tax and informational filing requirements with a number of different governmental agencies. Substantial penalties are routinely assessed if the required forms and returns are not properly prepared and filed on a timely basis.

State & Federal Payroll Taxes

Any business with employees must ensure that payroll taxes are properly set up, quarterly payroll tax reports are completed on time, and employees receive appropriate tax documents.

Income Tax Planning

Everything from transaction timing to employee benefits has tax implications for businesses. Smart business owners work strategically to identify legal strategies for reducing tax liability.
Accounting & Bookkeeping Setup

It's important to get your accounting systems set up right from the start.

Cash Management

Being able to identify cash resources and anticipate cash expenditures are an important part of running a successful enterprise. New business owners often underestimate the capital outlay necessary to get their business up and running.

Financing Your Business

New businesses often need capital for the initial outlays prior to opening a business. A business might also need financing when they undergo an expansion or during peaks of a seasonal business. Regardless, creating a business plan with 3-5 year outlook is essential to obtaining financing.

Selecting Professional Advisors

Building a successful business involves developing alliances and a network of trusted advisors. We will be pleased to provide services in the areas where we specialize and are pleased to introduce you to other professionals that can help.
Other Business Foundation Services
Check out these resources to stay up-to-date on all things financial.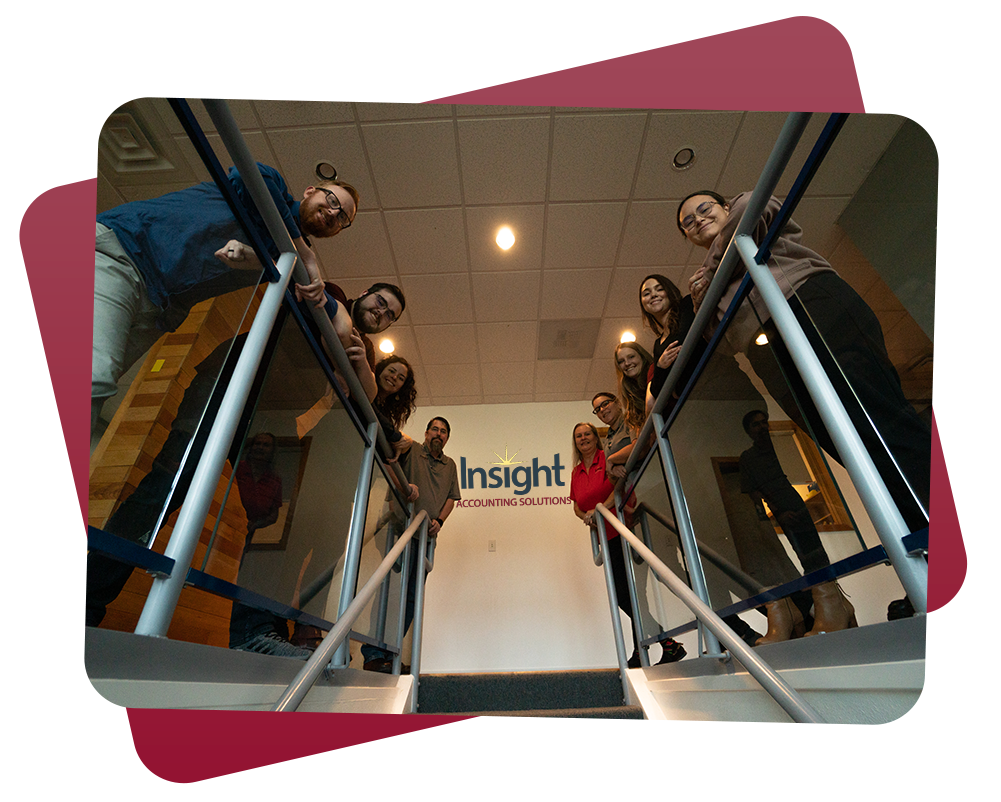 Insight Accounting Solutions' continued success lies in our ability to build meaningful relationships with our clients.